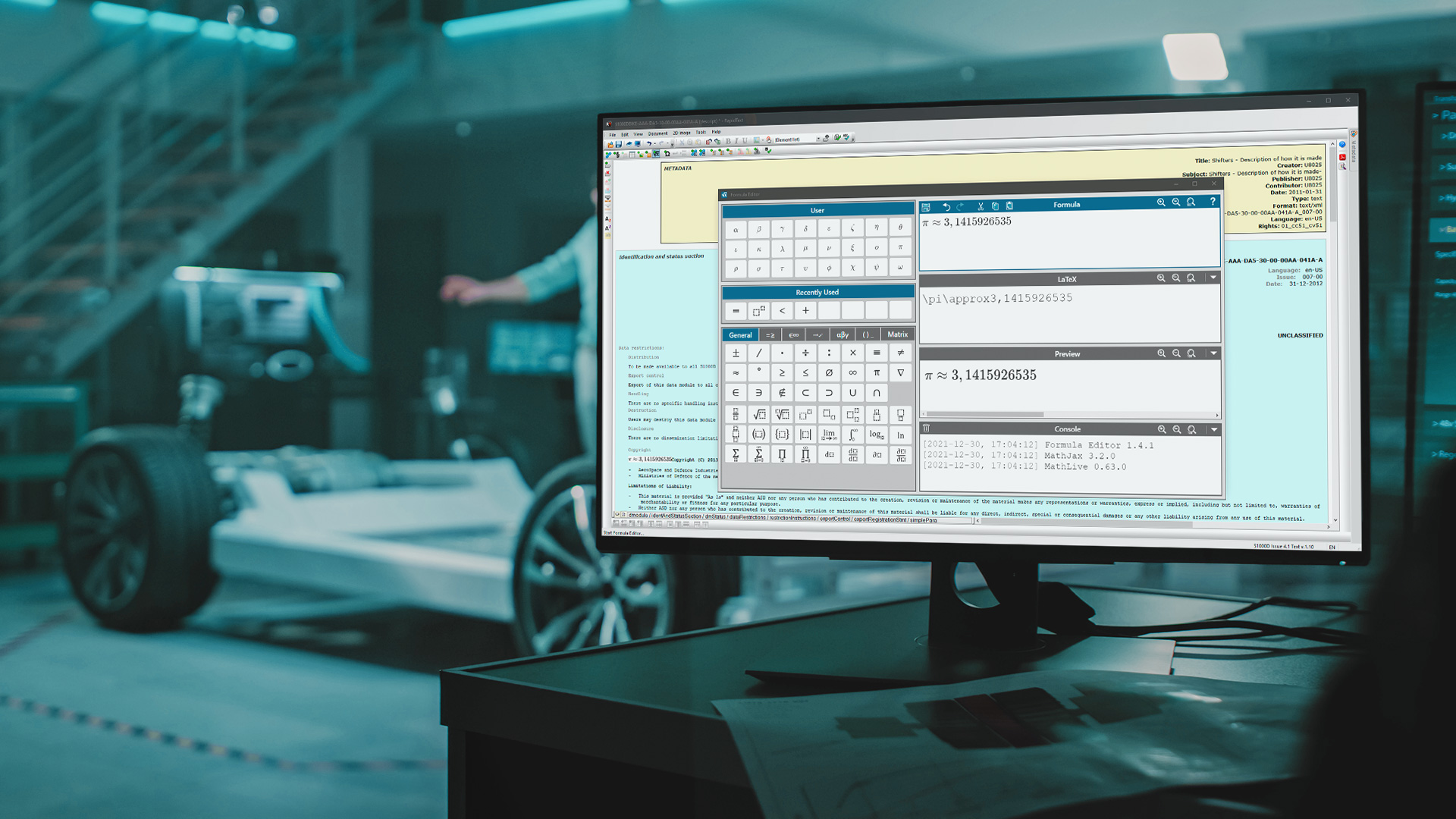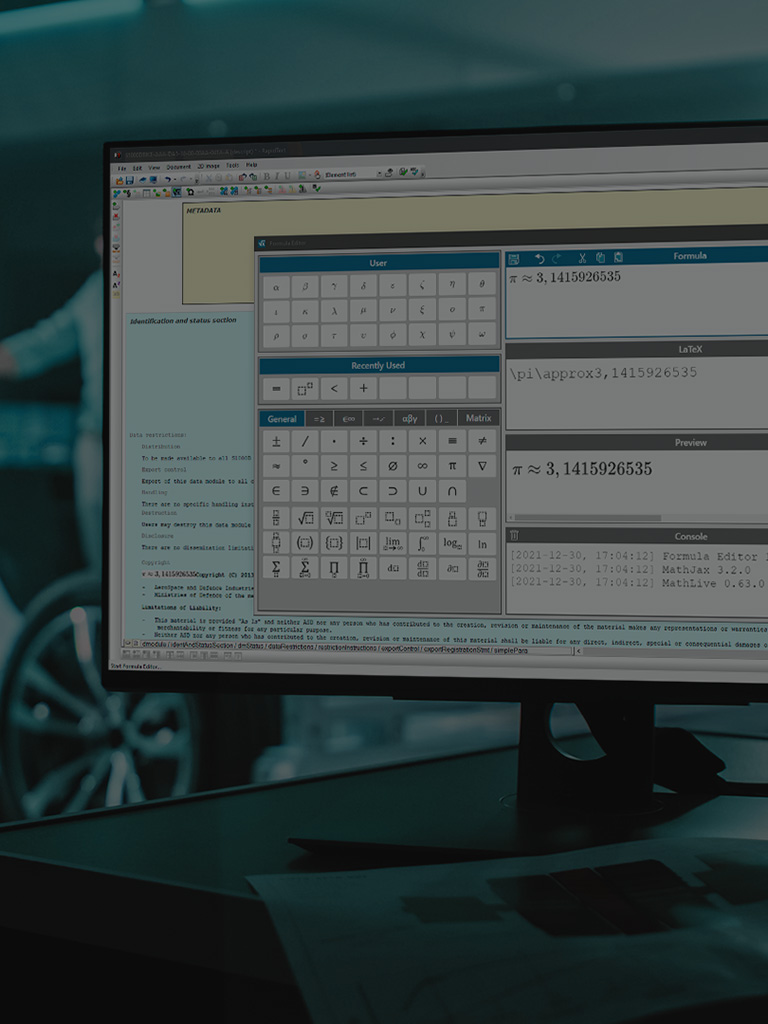 What's New in RapidAuthor 14.3
In the last few months, we have been tirelessly working to improve our products for authoring technical documentation and we believe that you will enjoy RapidAuthor and other tools even more
Check all new features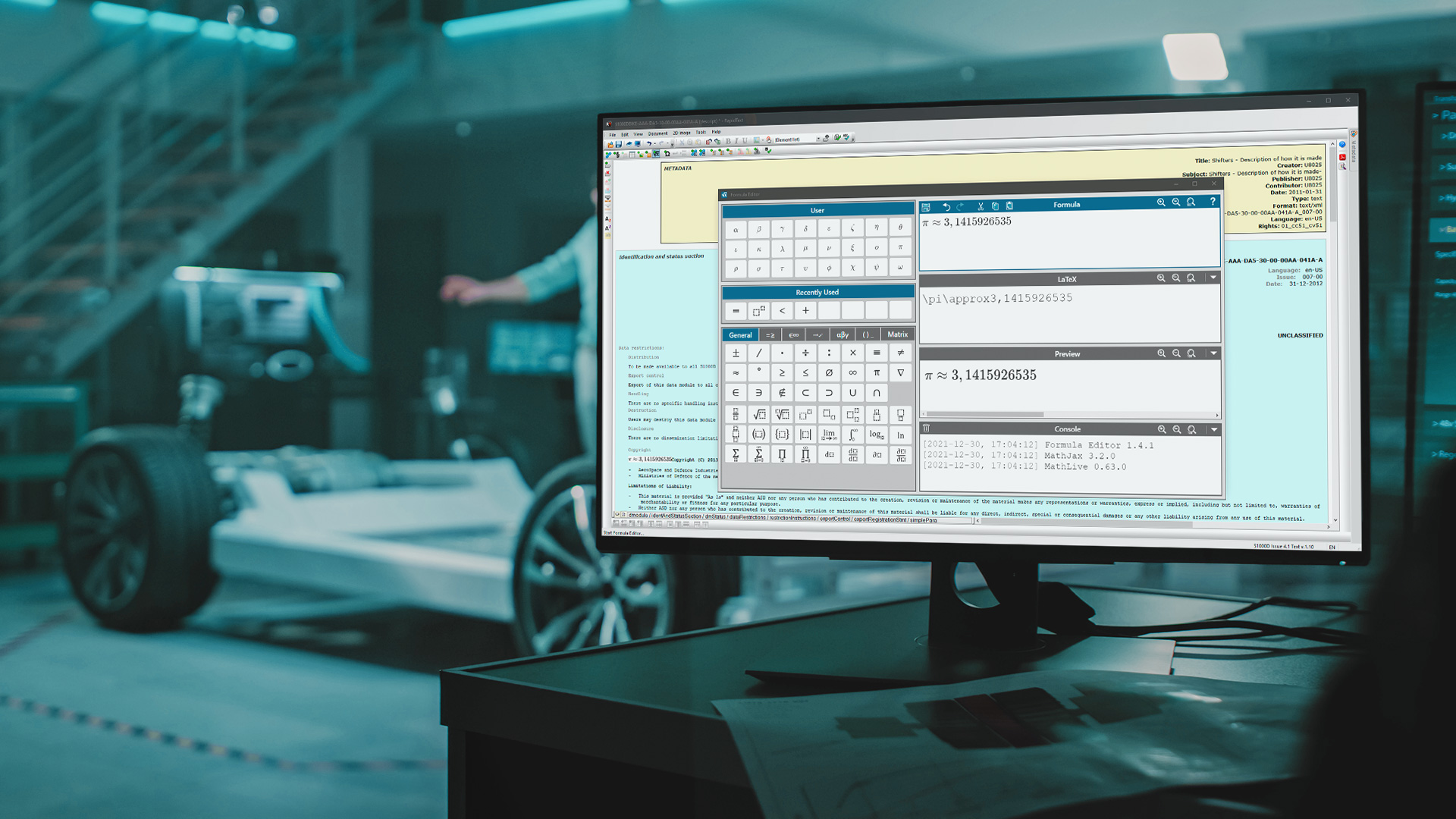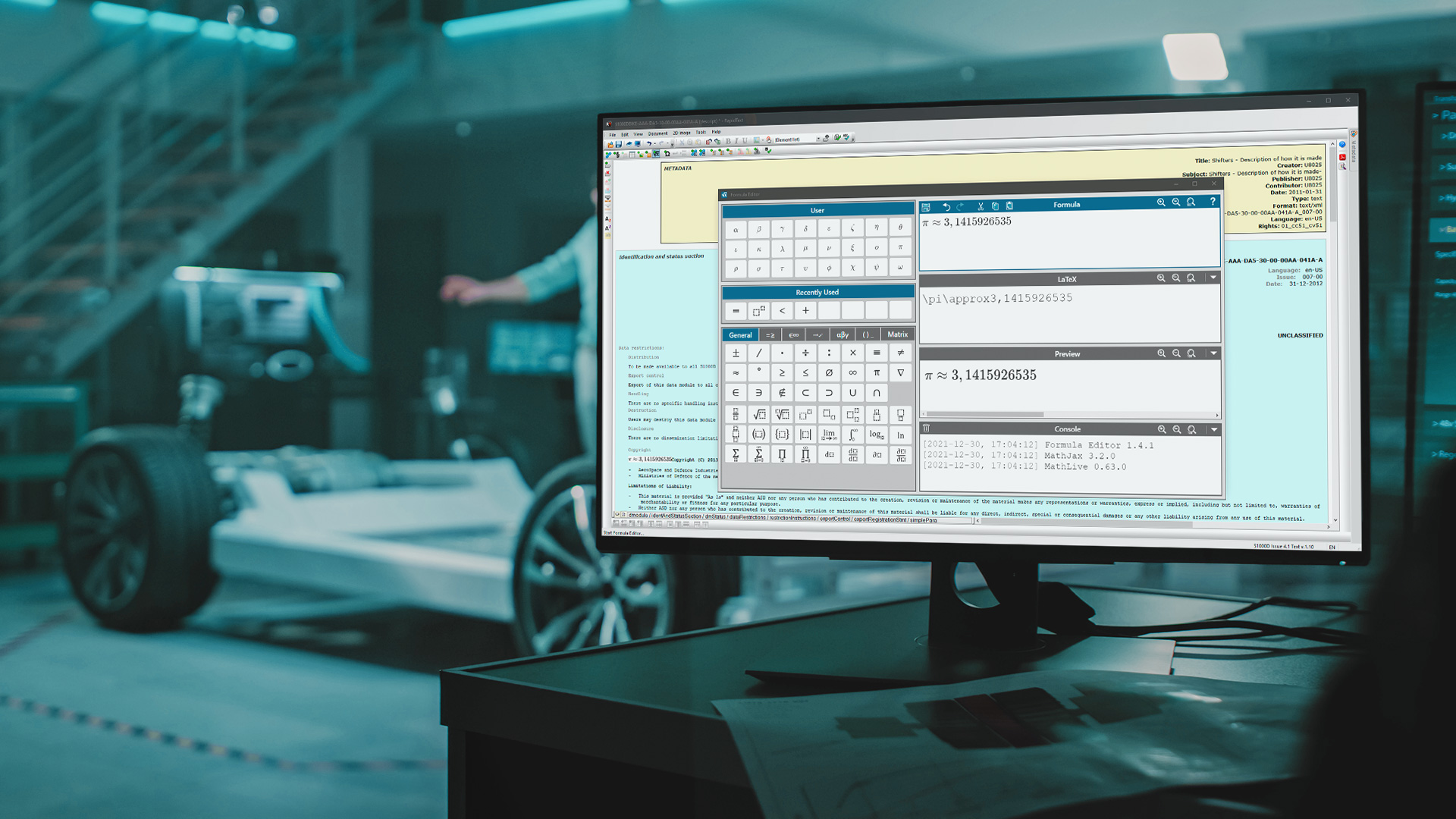 S1000D authoring: Applicability Editor
The Applicability Editor within RapidManual, RapidCatalog, and RapidText empowers users to efficiently manage applicability in S1000D content. It eliminates the need for manual XML writing, allowing easy creation of data module and content applicability using ACT data module parameters. The editor supports hierarchical logic for applicability definition and simplifies populating the PCT data module. Furthermore, users can utilize HTML publication filtering.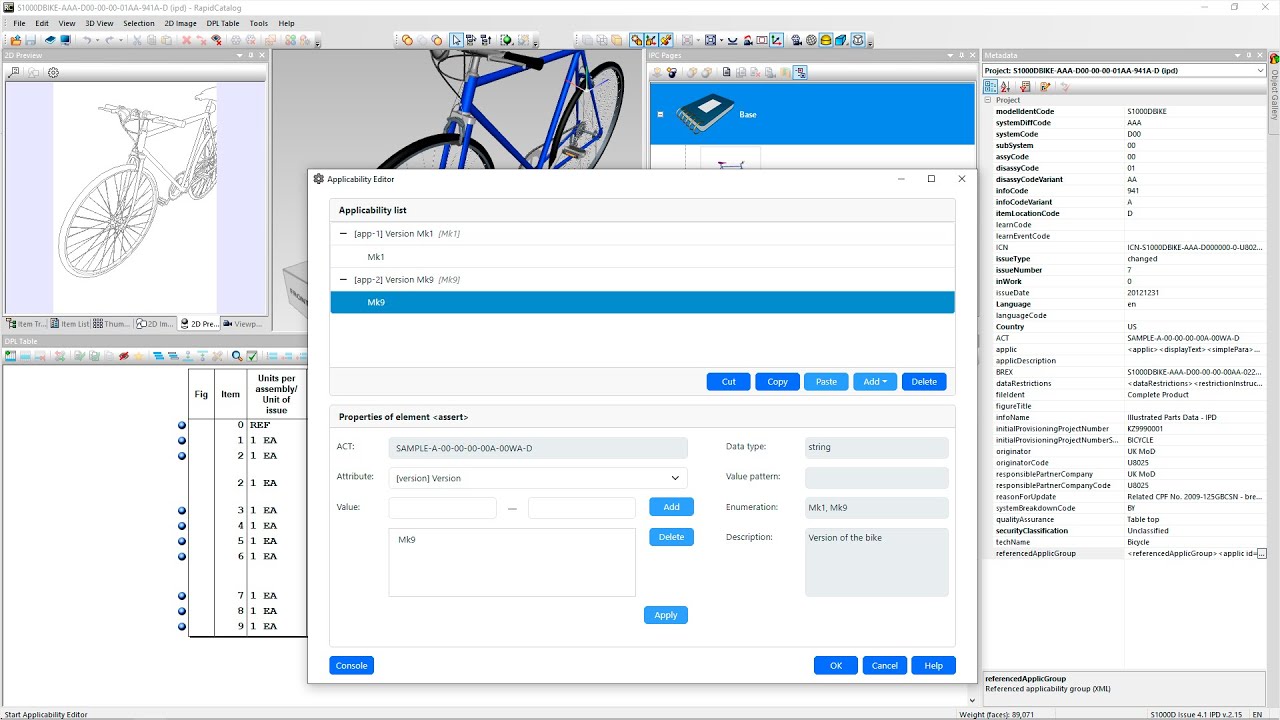 Generation of IPC pages from the ModelView in PLM XML
Users can now generate parts catalog pages from the ModelView of the root JT when importing PLM XML files. To achieve this, select the Based on JT data of the root PLM XML file option in the corresponding import profile. IPC page names, content, and viewpoints will be read from the JT file attached to the root PLM XML assembly.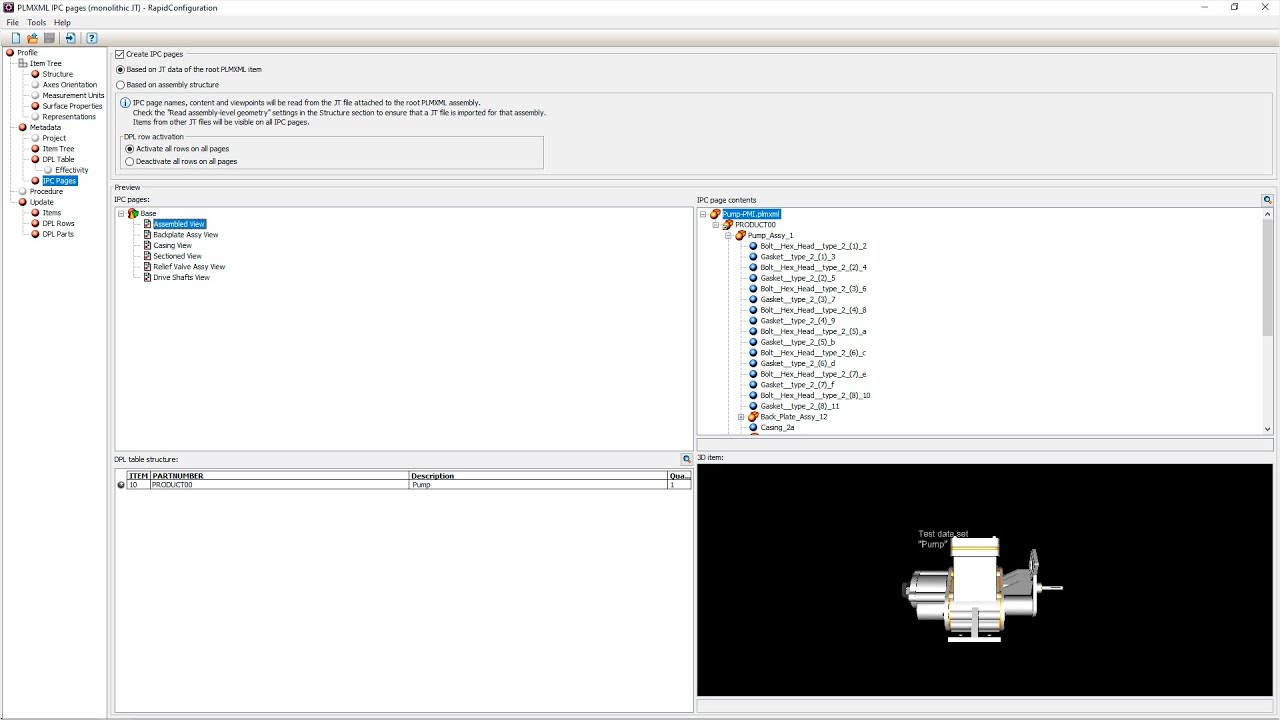 Creating composite illustrations
RapidCatalog and RapidIllustrator users can now create composite illustrations, which are combinations of diverse product and component views. These composite illustrations update automatically. Additionally, users can create a template for their composite illustration and reuse it in different projects for quicker results.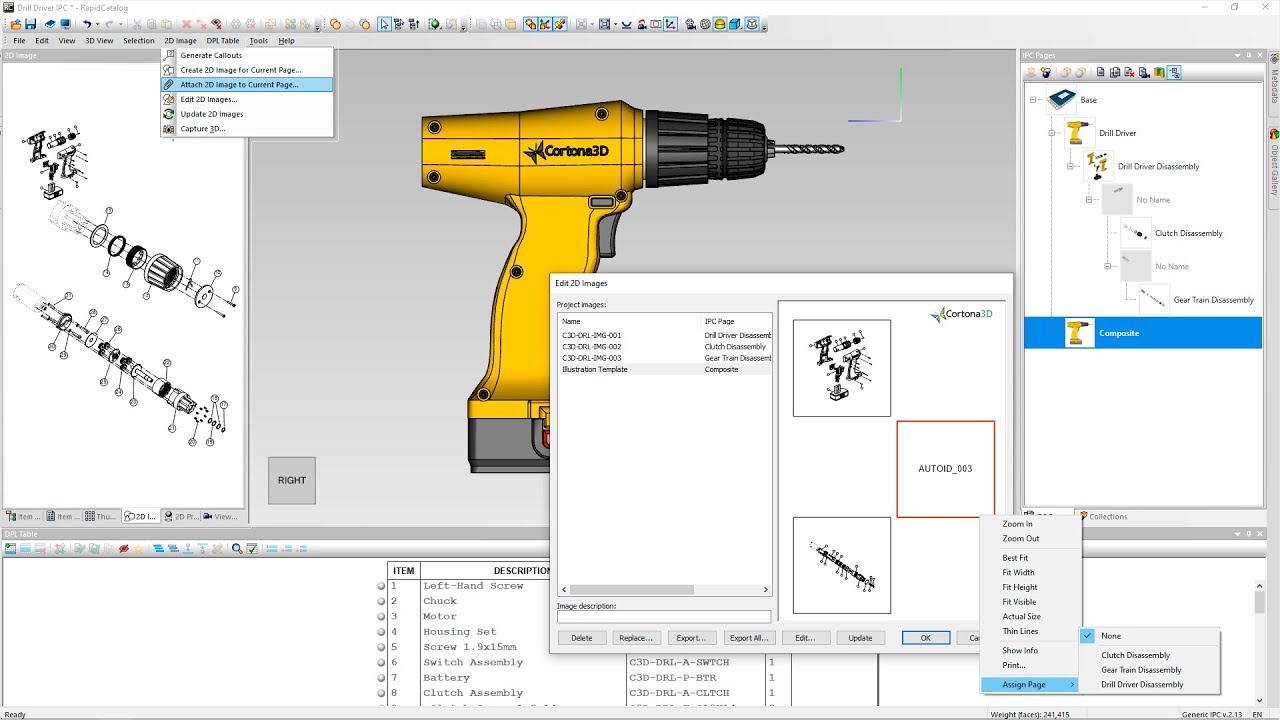 Generating colourful vector illustrations with raster background
Users can now generate colourful, interactive vector 2D illustrations with a raster background, moving beyond the conventional black-and-white method.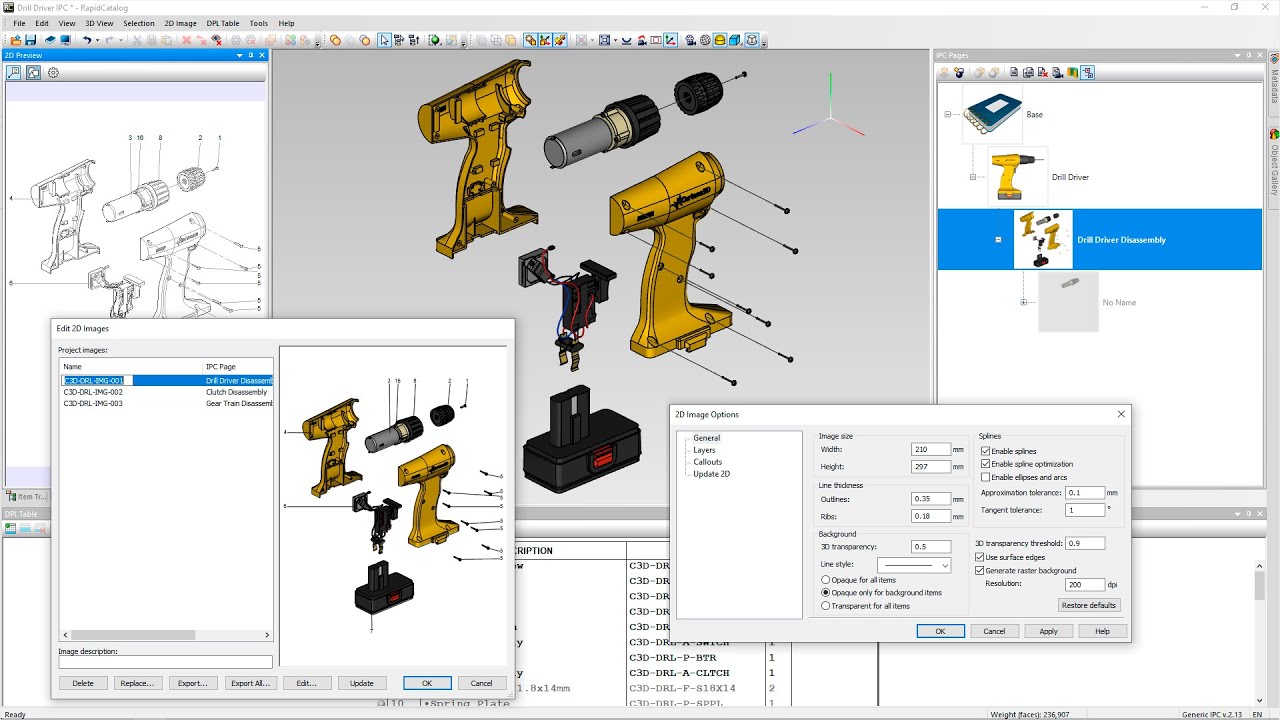 2D Editing: making a mask
From now on, users can hide elements in an image without removing them using a mask. The Mask object provides options like Clip, Shield, and Off. Additionally, users can customize illustrations by adjusting the properties of the selected mask object.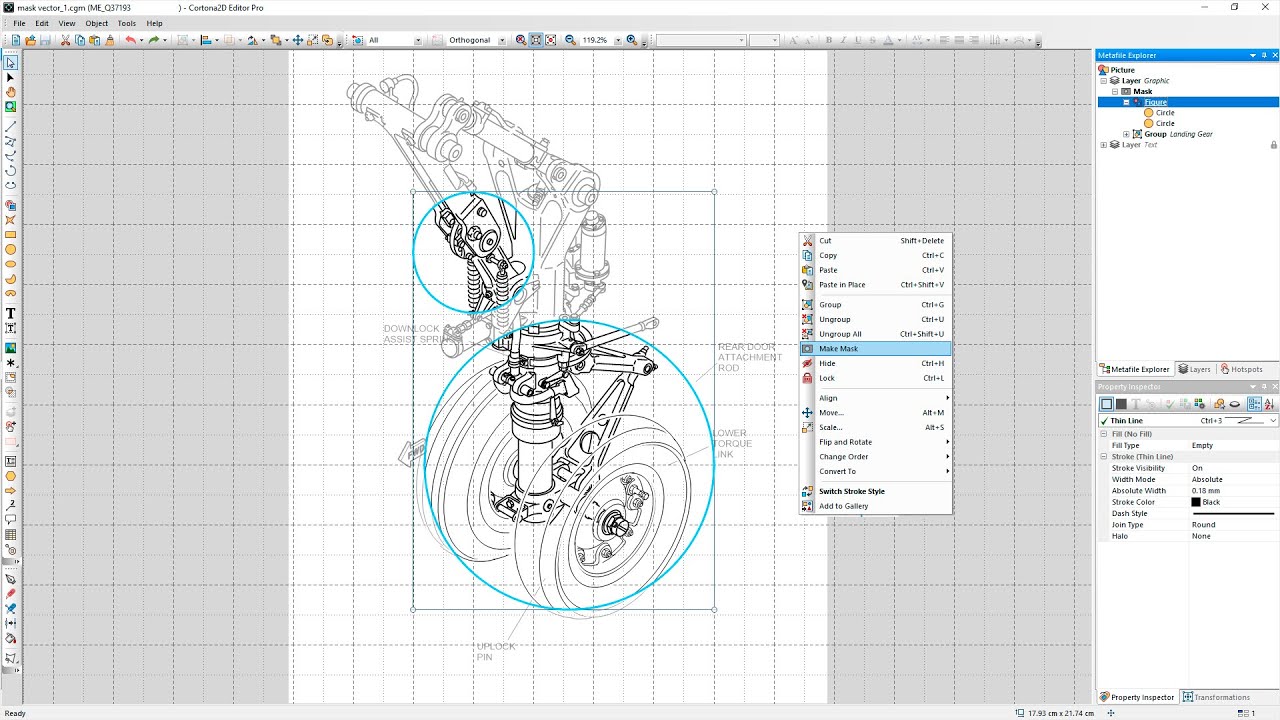 2D Editing: breaking lines into segments
Enhanced functionality now allows users to split lines, single-segment polylines, and polybeziers into equal segments. Moreover, they can divide multi-segment polylines, polybeziers, arcs, and ellipses into individual segments.