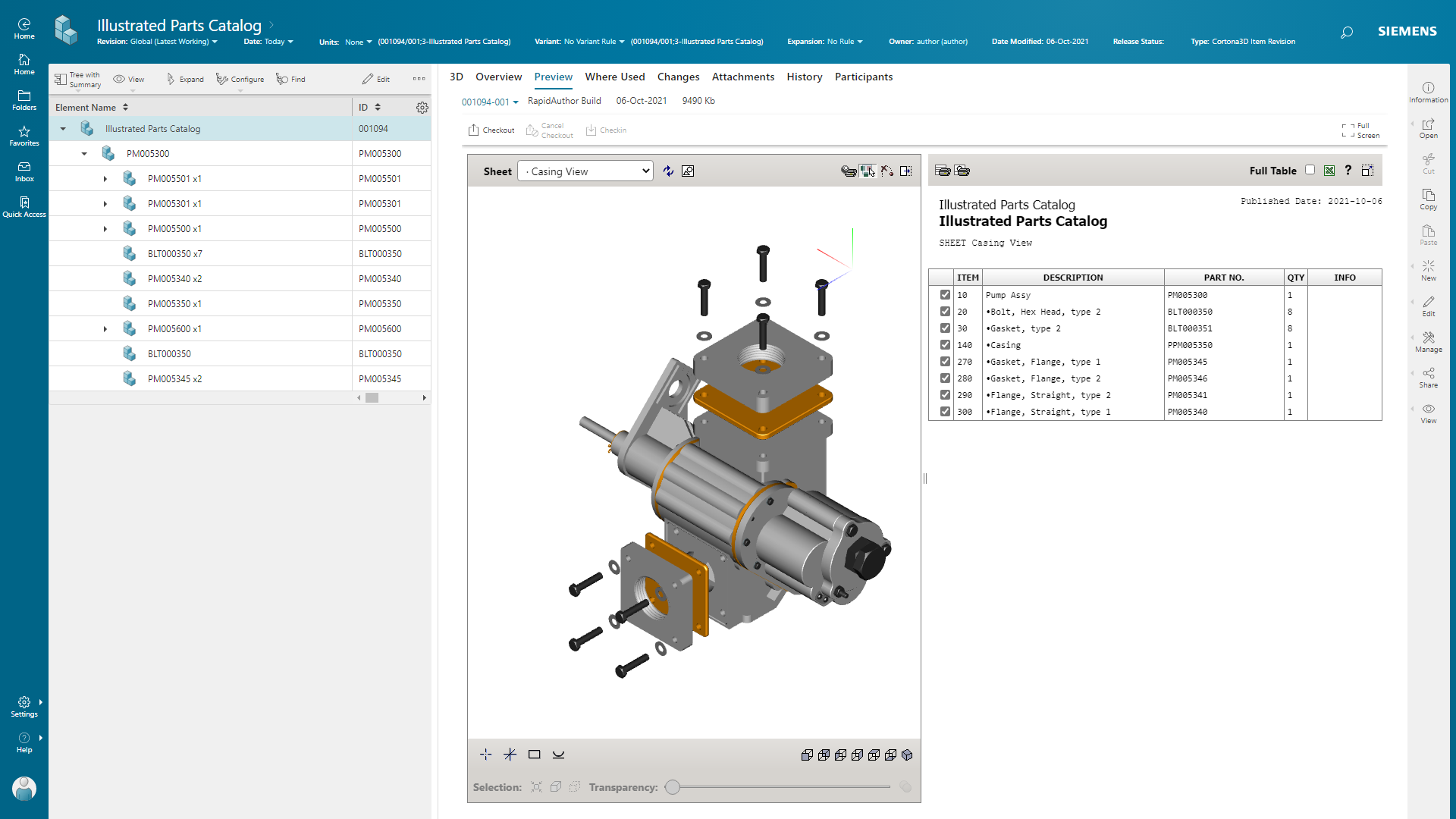 RapidCatalog for Teamcenter
Create interactive 3D illustrated spare parts catalogs with drill-down navigation in integration with Teamcenter
Request RapidCatalog for Teamcenter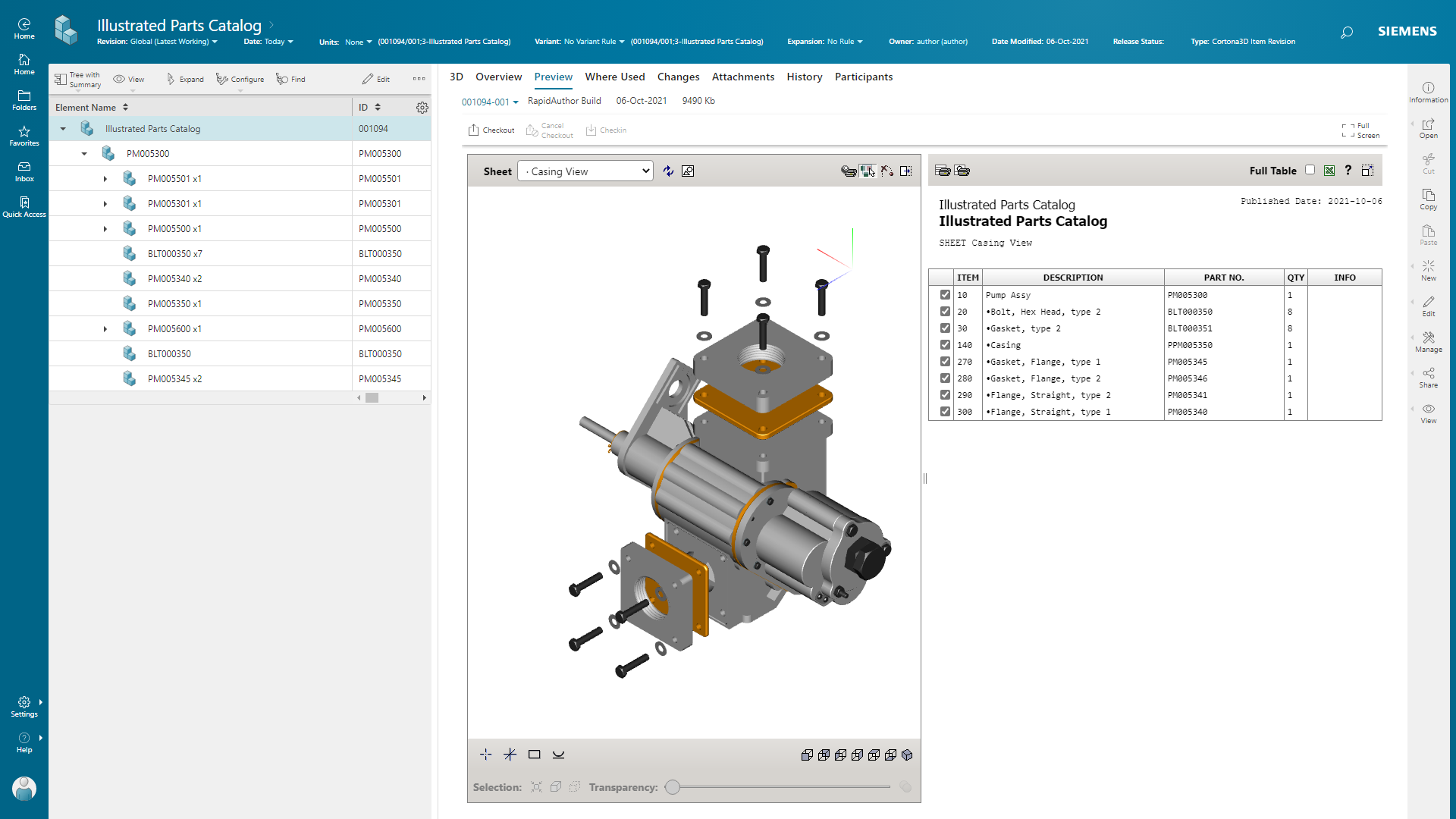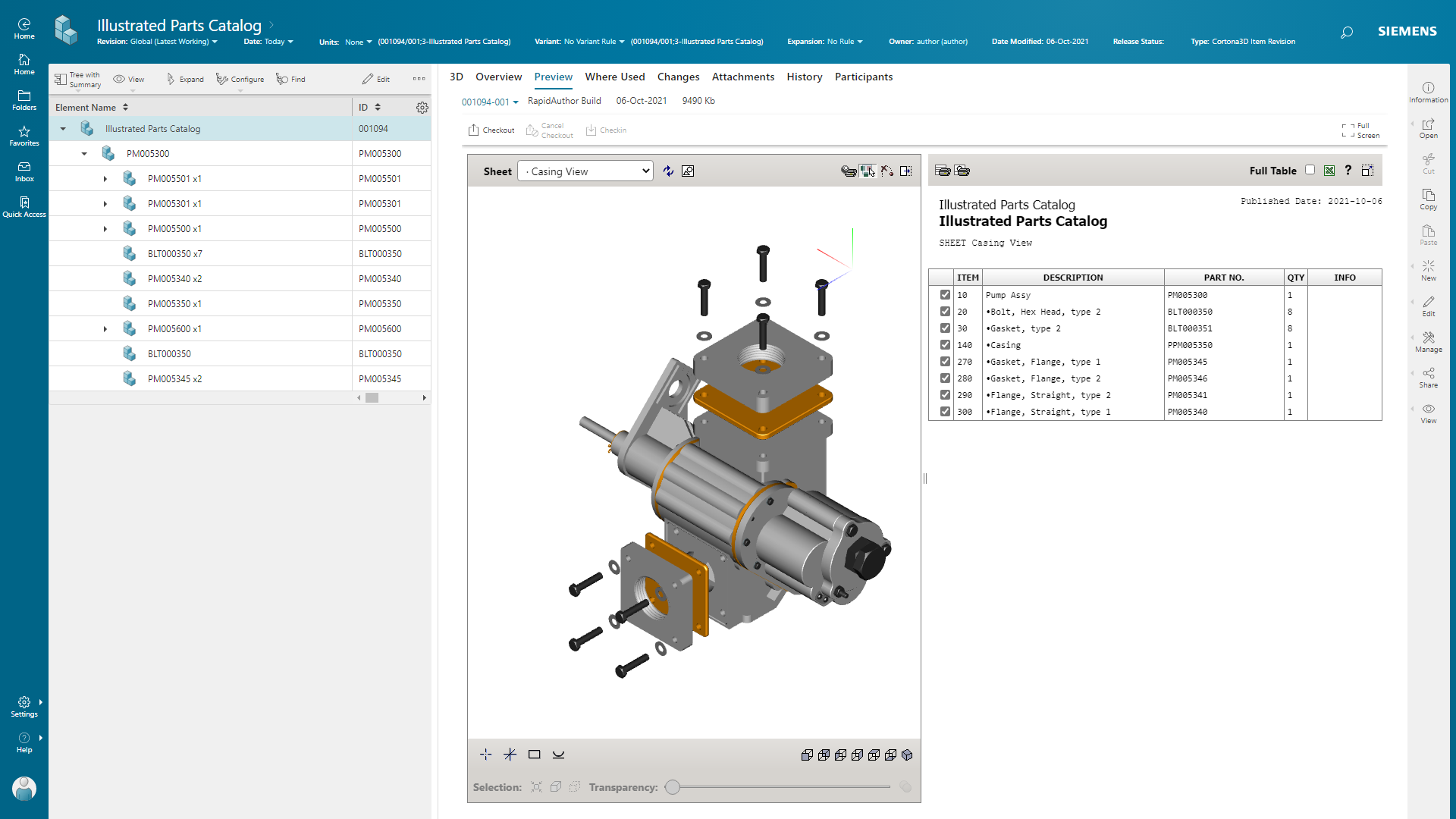 RapidCatalog for Teamcenter
RapidCatalog for Teamcenter in integration with Siemens DISW PLM system provides a single authoring environment to create 3D interactive parts catalogs that use 3D explosions to illustrate complex mechanical assemblies.
Its interactive 3D environment with part highlighting and drill-down navigation improves the user experience and reduces ordering and purchasing errors. RapidCatalog for Teamcenter increases the productivity of authors. Content is created directly from engineering data including product configuration information already available in Teamcenter.
RapidCatalog for Teamcenter is a component of RapidAuthor for Teamcenter. You can receive comprehensive sales information on the Siemens DISW website.
Authoring of Parts Catalogs
Key features
Smooth integration with Teamcenter PLM
Integration with Teamcenter Content Management System
Integration with Teamcenter Active Workspace
Use templates compliant with ATA2200, S1000D, DITA, and SCORM standards
Author the DPL table and 2D/3D graphics in a single app integrated with Teamcenter
Import BOM existing in Teamcenter and link it, automatically or manually, to the 3D model
Automatically generate DPL table, callouts, and hotspots from CAD data existing in Teamcenter
Use the wizard to create an explosion view of a group of parts
Link 3D geometry and 2D hotspots with the DPL table rows
Create a scrollable DPL table
Add the shopping basket to the parts catalog. Information about selected items can be delivered to external ordering systems.
Track changes in the project during the editing process
Update the DPL table, 3D geometry, metadata, and generated 2D illustrations when Teamcenter PLM data change
Preview parts catalog as PDF or HTML publication in Teamcenter
The user interface is available in English, German, French, Chinese, Japanese, Korean, Russian, and Italian
Benefits
Increase aftermarket revenue and customer loyalty
Cut parts catalog production and maintenance costs
Minimize customer errors and product returns
Minimize support costs as users can self-serve
Improve spare parts sales
Lower order processing costs
Improve productivity
Services
Maintenance and support
Customization
Consultancy
Training
Demos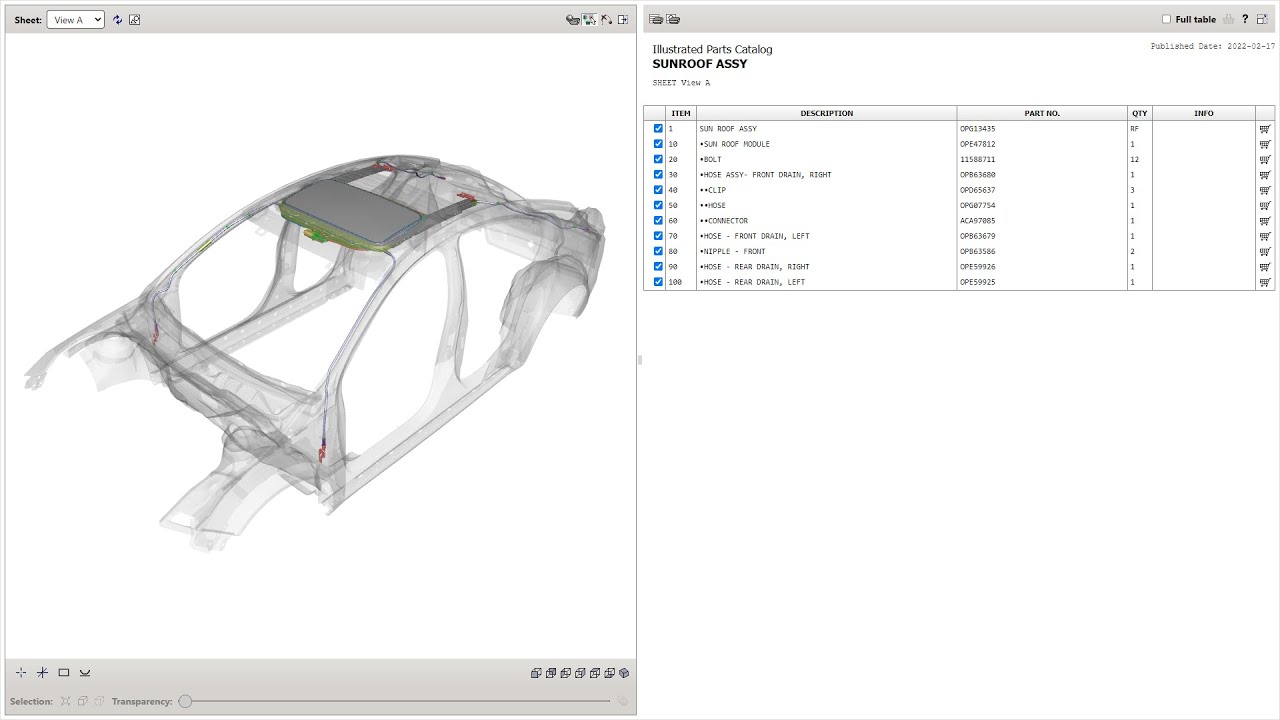 Sunroof assy IPC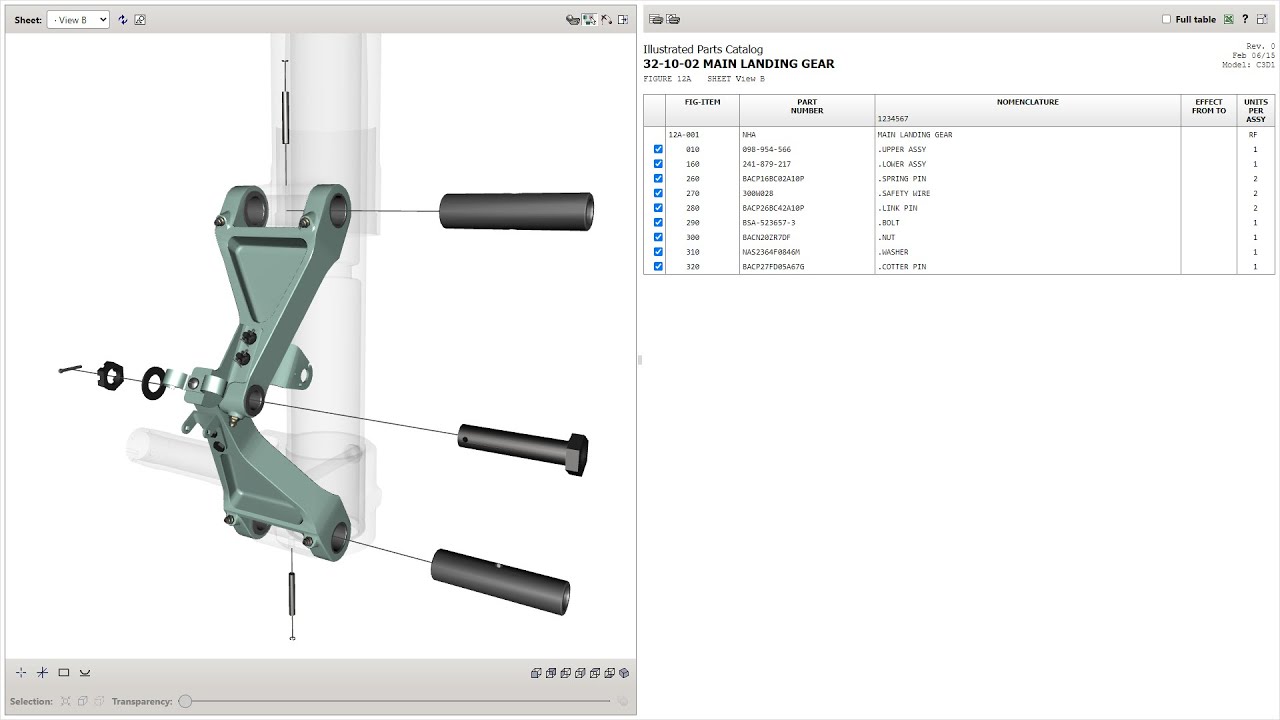 Main landing gear IPC ATA
View all demos
Interactive Demo