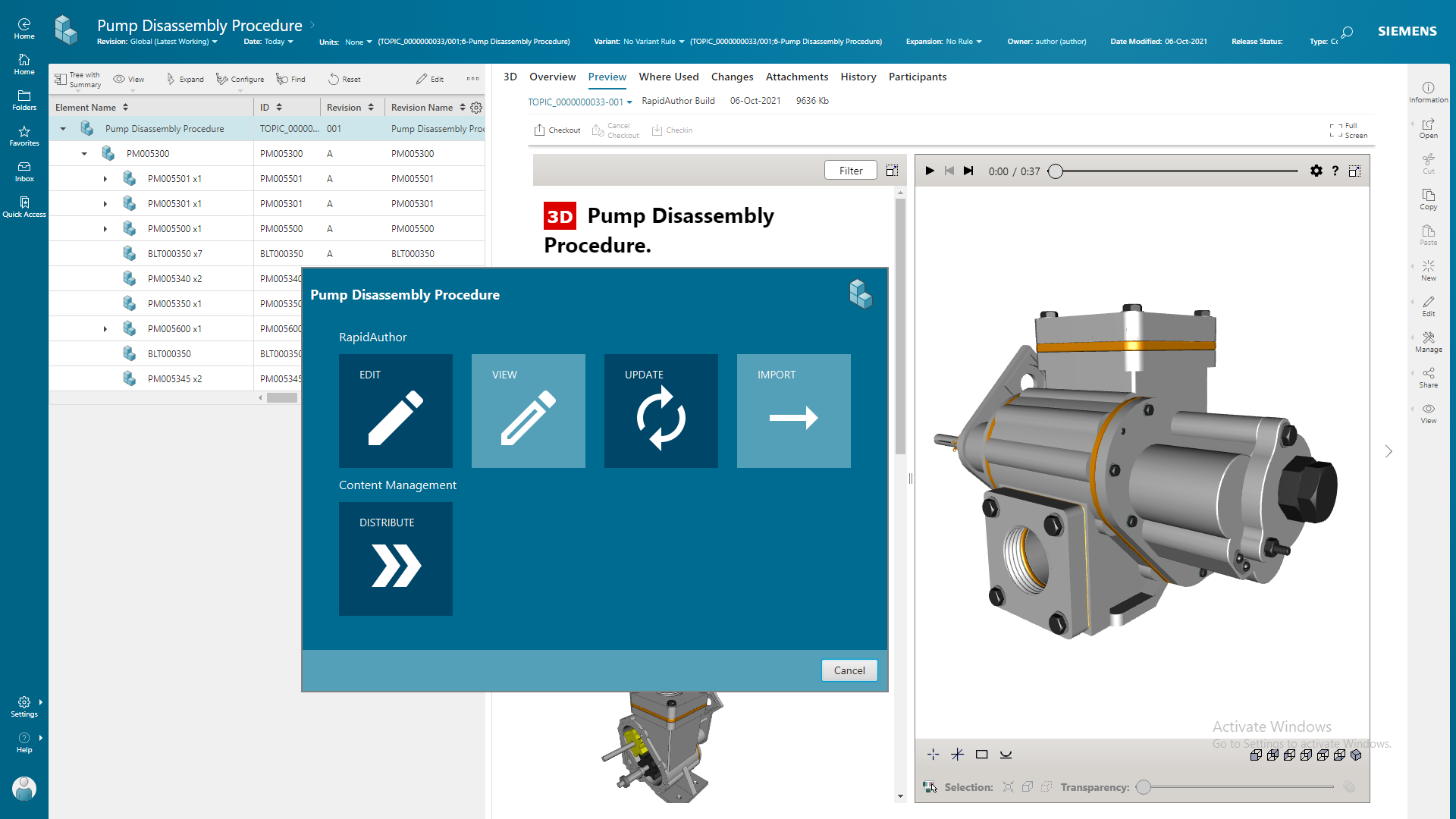 RapidAuthor Connector for Teamcenter
Software that provides seamless integration of RapidAuthor for Teamcenter and its modules into the Teamcenter environment
Contact Sales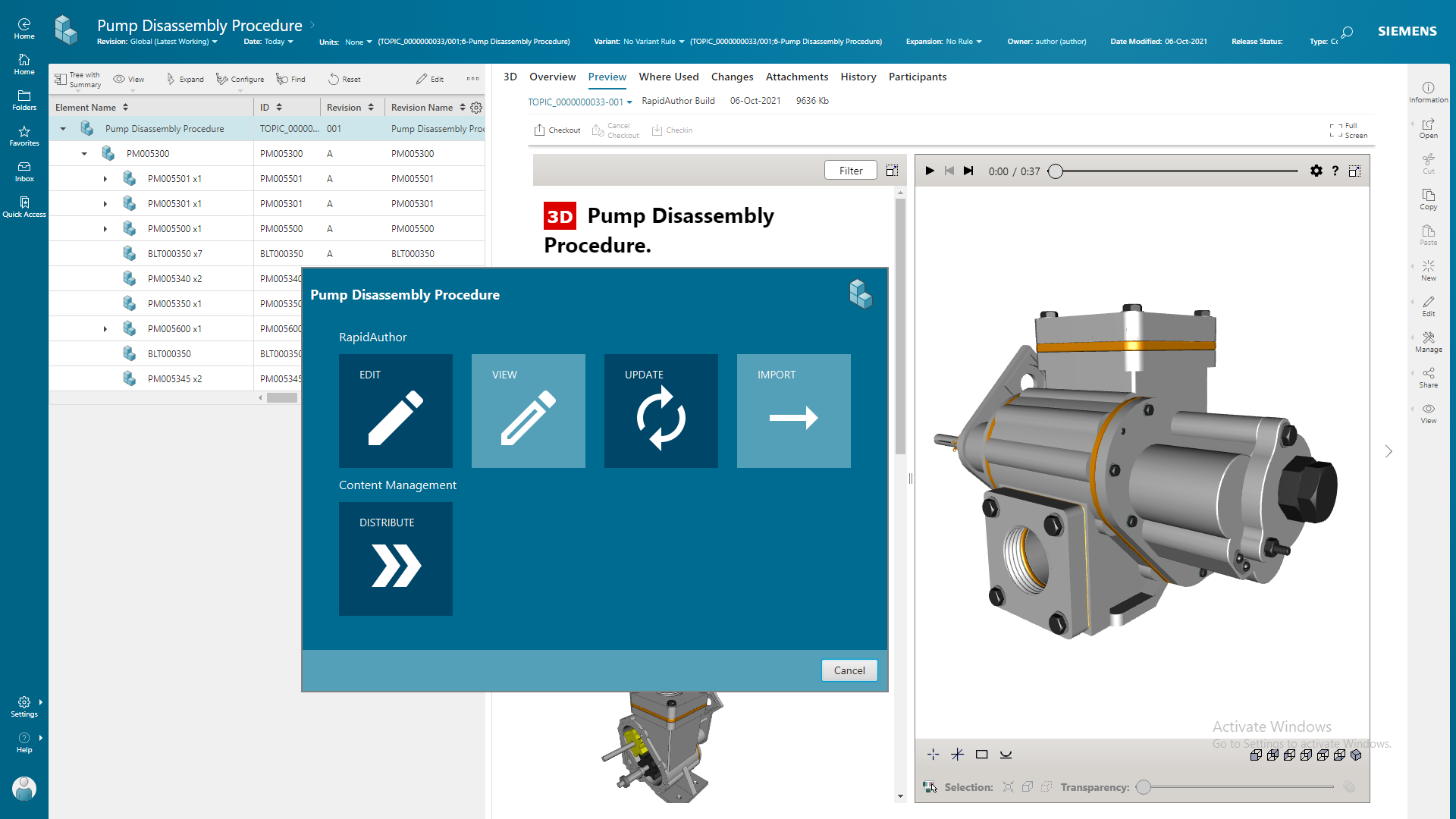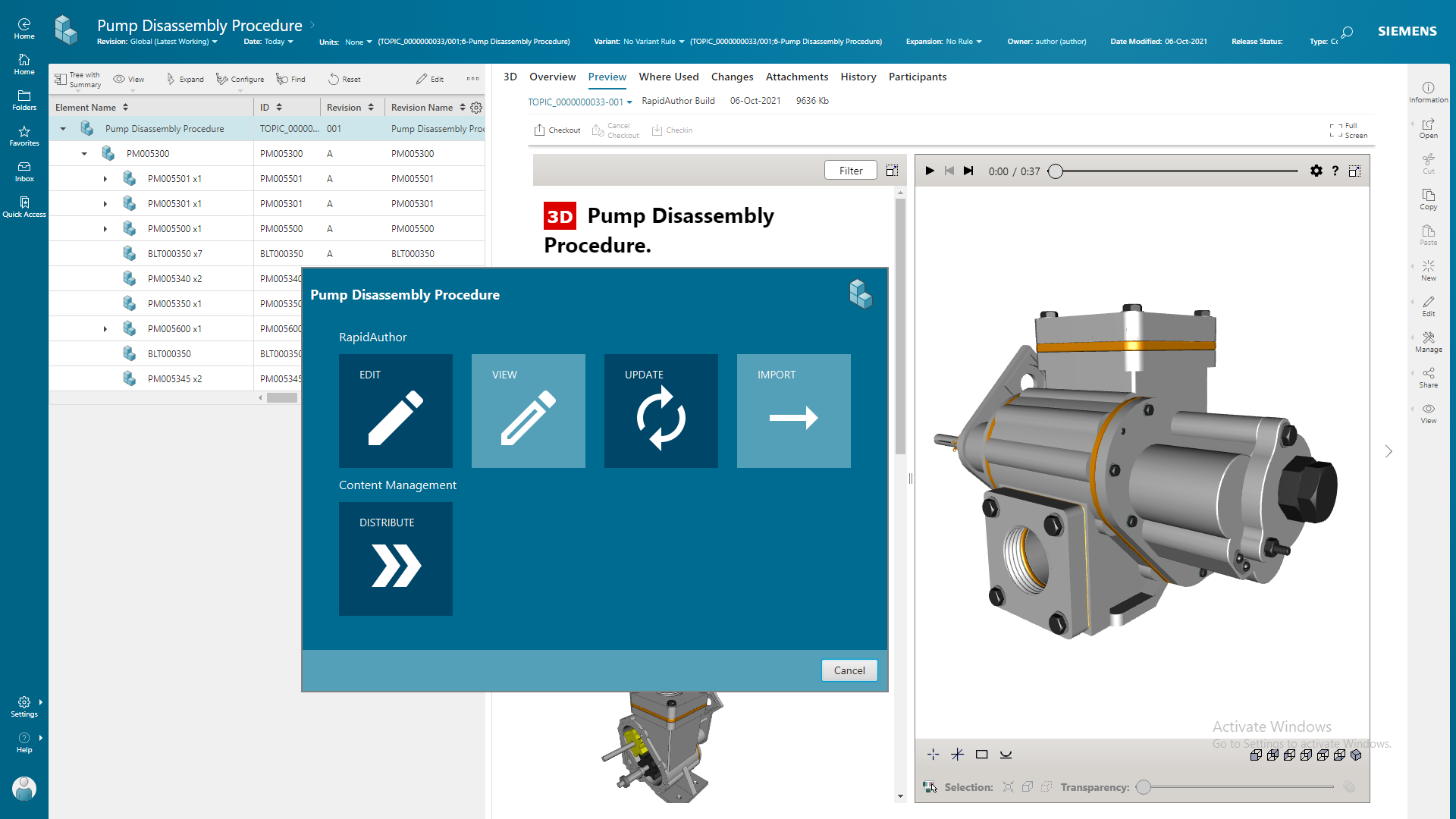 RapidAuthor Connector for Teamcenter
RapidAuthor Connector for Teamcenter is an integration software that provides seamless integration of RapidAuthor for Teamcenter into the Teamcenter environment and makes the RapidAuthor for Teamcenter tools available from within the Teamcenter interface.
Cortona3D's Teamcenter integration overcomes the isolation of engineering data and technical documentation authoring and management processes by providing access to centralized source date, workflow, version control, and relationship management capabilities that link technical documents with their associated geometry and metadata of products.
It provides a mechanism to streamline today's technical publications and training processes through the dynamic authoring and update of content directly from the released design and engineering information.
Engineering design and customer support domains can be integrated at multiple levels with Cortona3D's Teamcenter integration by:
Re-using product and service content
Automating functions and processes common to both domains
To know more about technology and pricing please visit the Siemens DISW website.
Features
Teamcenter engineering and manufacturing data import
Comprehensive authoring process
Technical publication unit preview
Multiple standards compliance including DITA, ATA2200, S1000D and SCORM
Version control
Collaborative work of distributed teams
Workflow management
See Cortona3D Software in Action
Get answers to your questions, experience a live demo, and find out how Cortona3D can help your business