Node–locked license activation using activation key
Follow the instructions below to activate your Cortona3D product for the number of days specified in the licensing agreement using the key provided.
To open License Administrator, click Start, and go to RapidAuthor > License Administrator (Client)
Request a license
In License Administrator click the Request License button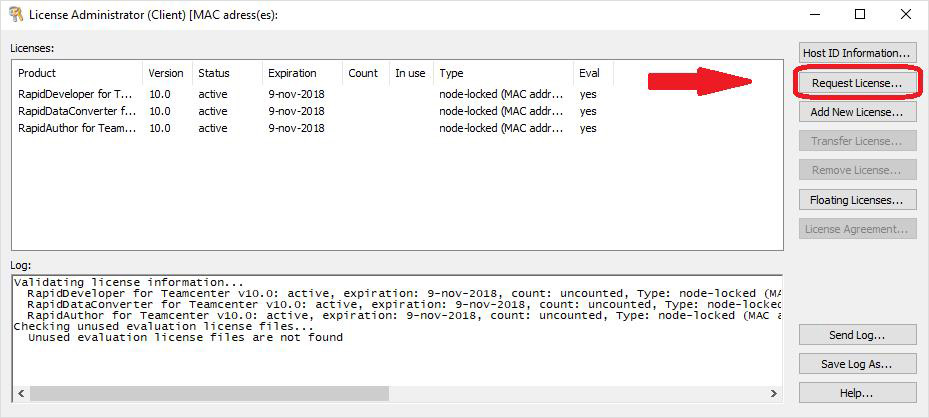 In the Request License dialog box click Node-locked
Then specify:

license key
customer name
organization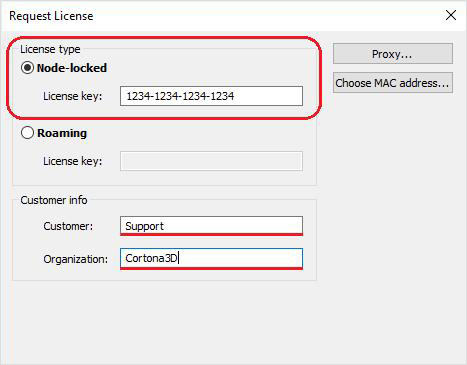 If you have a proxy server on your network, click Proxy and configure proxy–server settings
Click Next
Once the license is received, product status will change to reflect that.
Should it happen that you are unable to receive a license file, license request will be generated. Please send this request by clicking the Send Mail button.