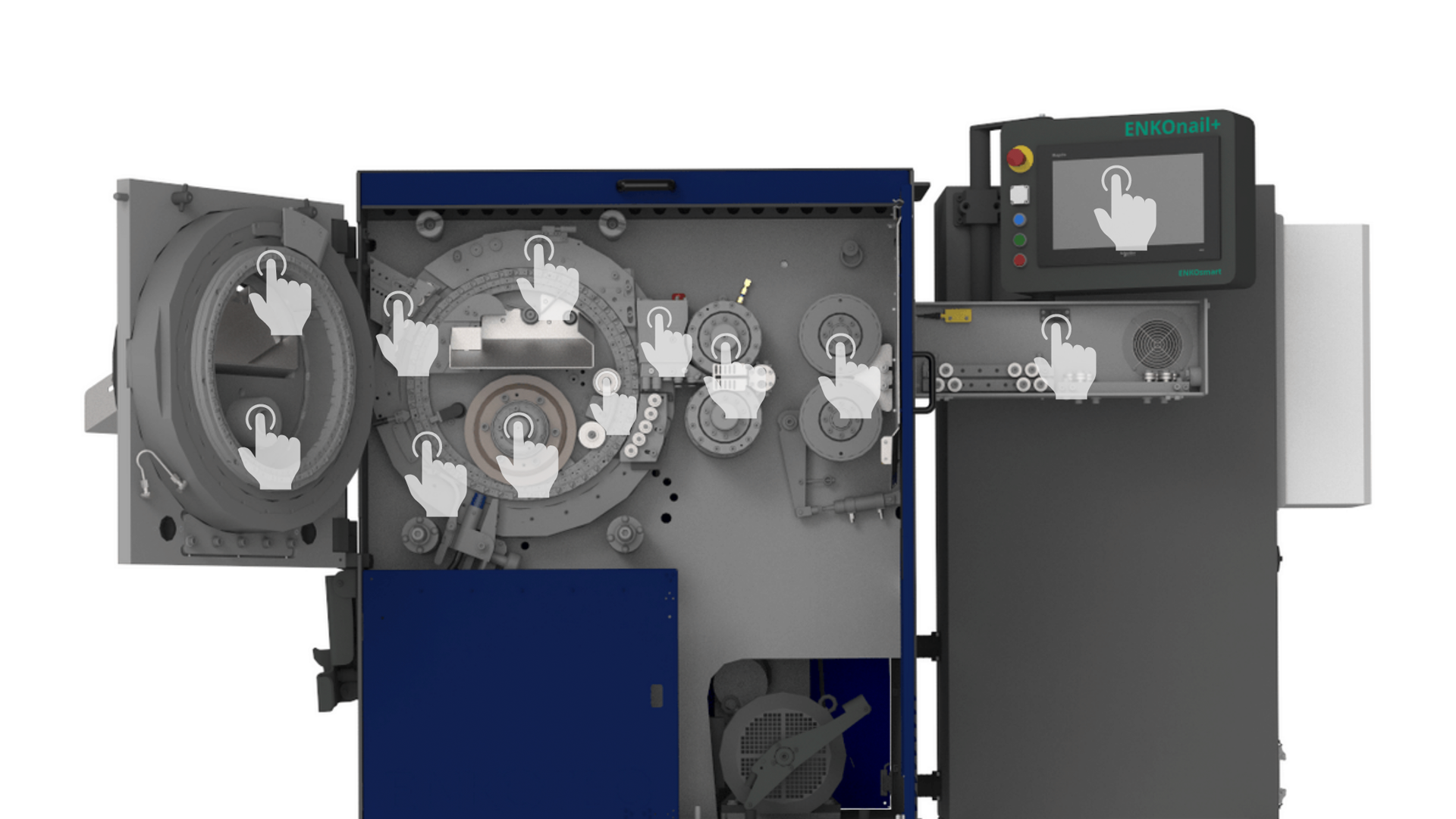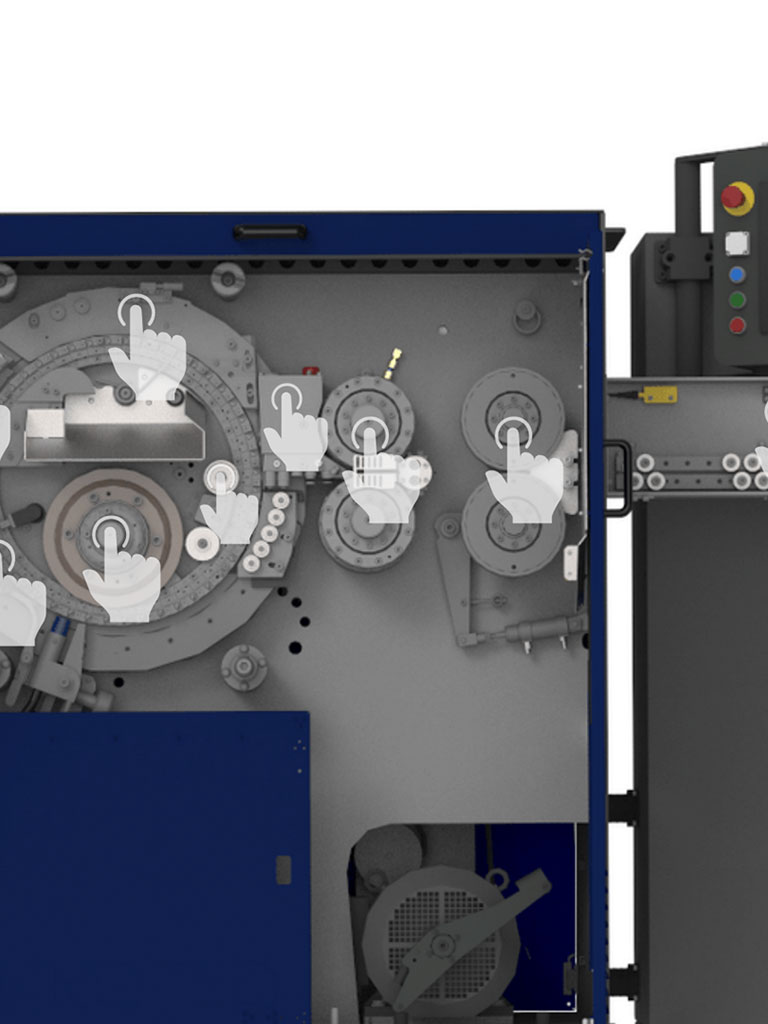 ENKOTEC will supply its new machinery with digital technical documentation
ENKOTEC uses Cortona3D RapidAuthor to replace traditional textual documentation with interactive manuals and parts catalogs that can be easily understood by technical staff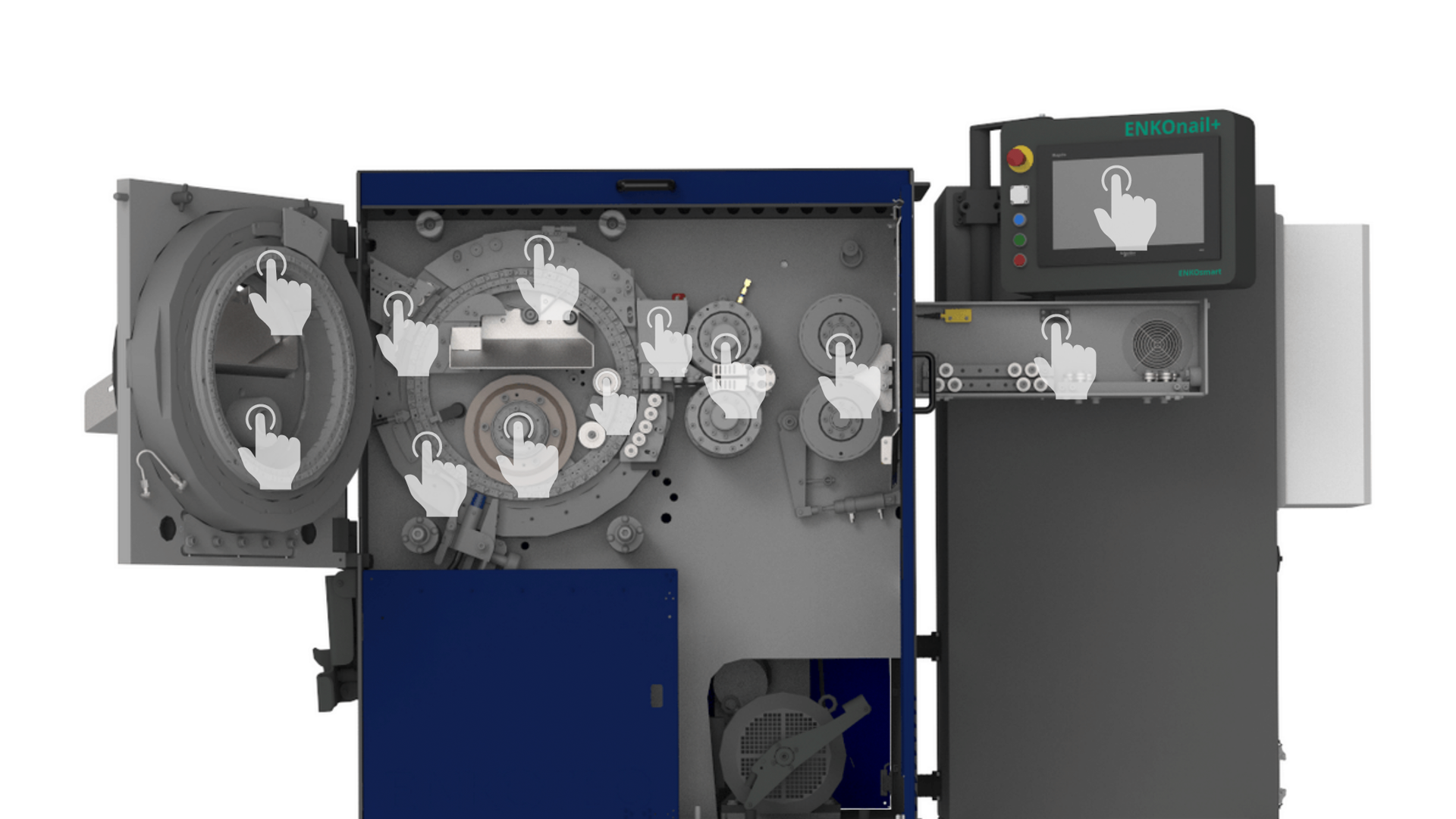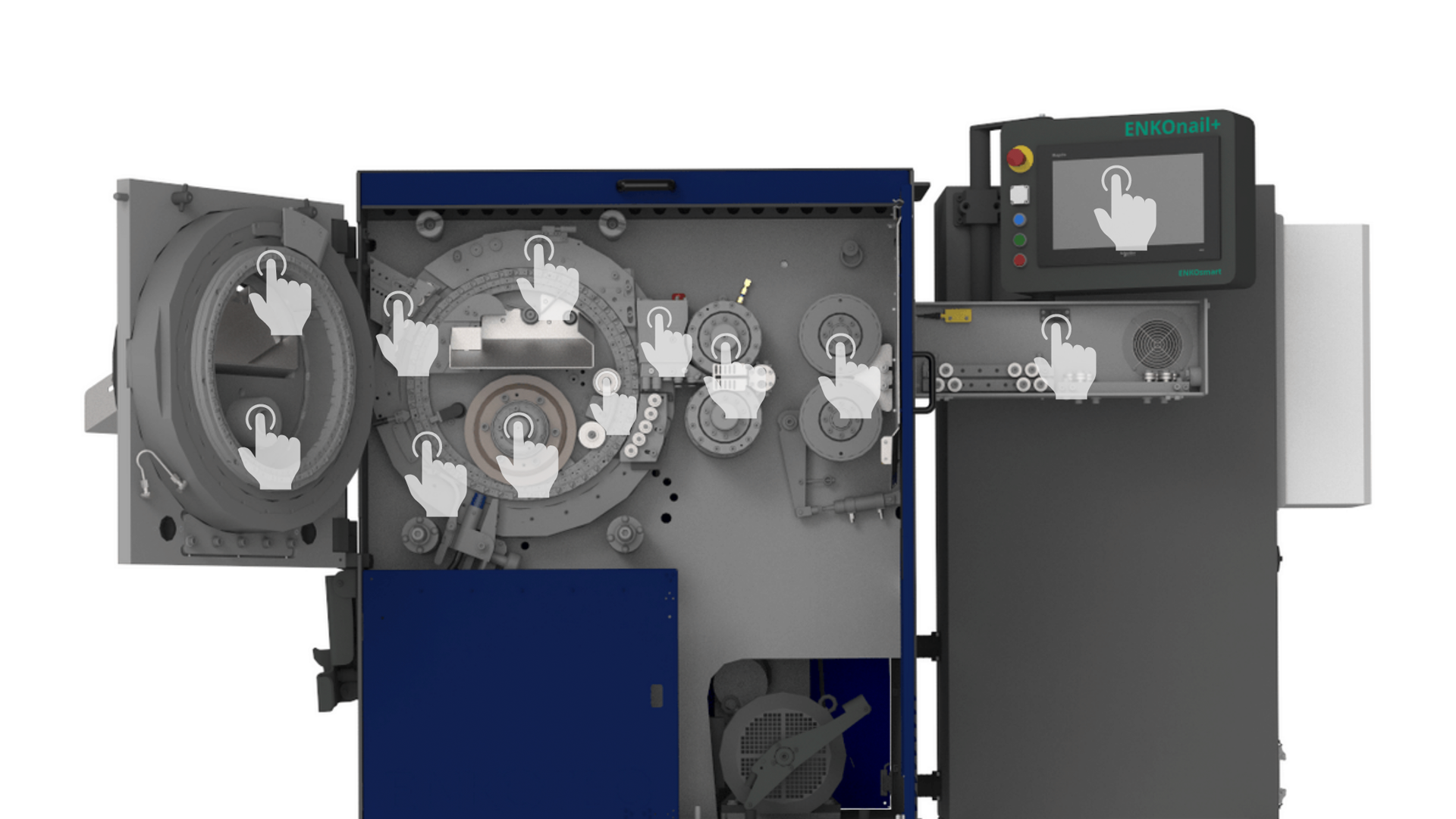 ENKOTEC will supply its new machinery with highly digital operation and maintenance documentation
ENKOTEC is the world's leading supplier of machinery for the mass production of wire nails. Headquartered in Denmark, the company has customers all over the world.
ENKOTEC assigns primary importance to the continuous development and production of highly competitive nail production equipment. One of the aspects of success is ensuring a safe and efficient working environment, so ENKOTEC pays close attention to improving technical documentation and product documentation.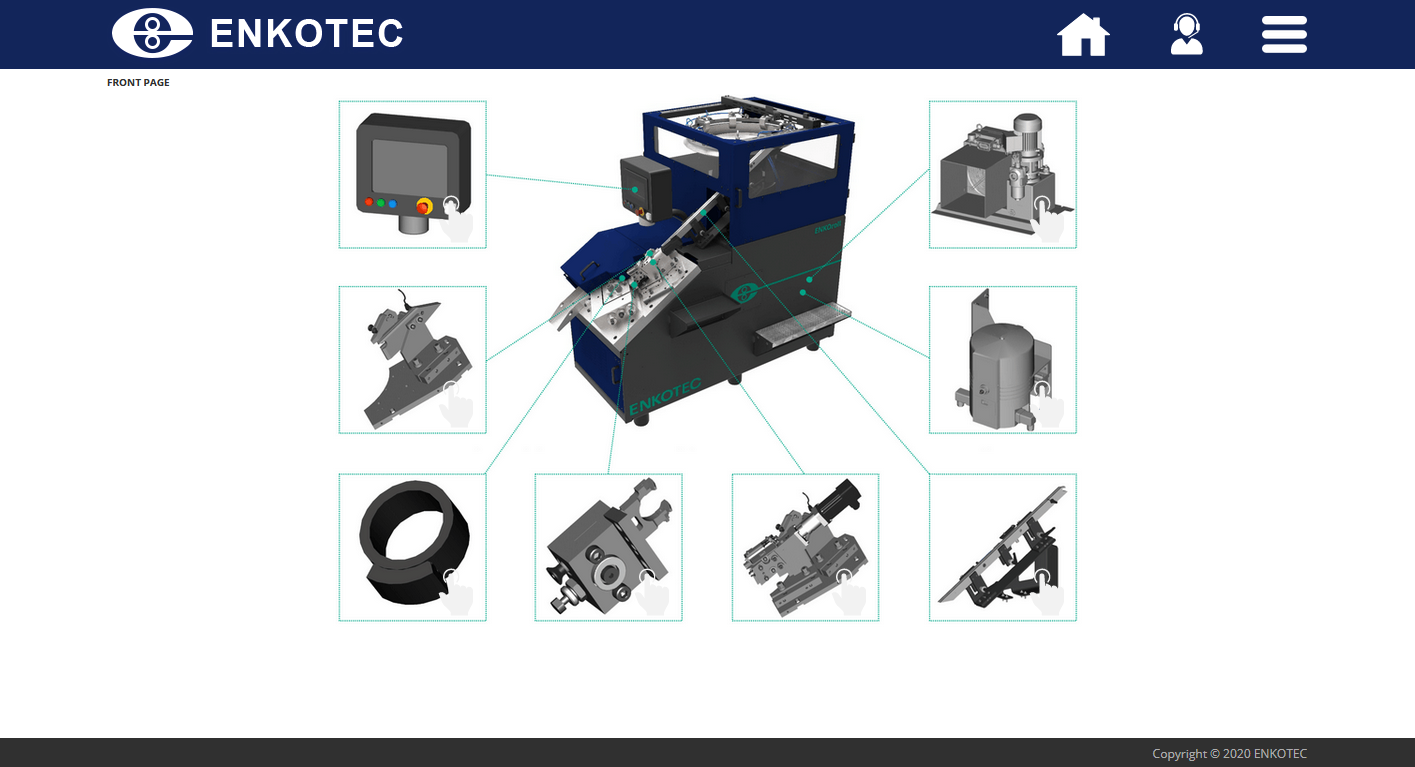 "The purpose is to enable documentation to be faster and easier to understand," says Maziyar Fransgaard Nesari, Product Manager, ENKOTEC. "The idea of the project is to create intuitive 3D animations, illustrations, and icons and use as little text as possible. The main goal at the moment is to replace paper documentation with digital one, and bring the transformation to the market."
Why choosing RapidAuthor
"We have evaluated another software before RapidAuthor from Cortona3D. The basics of that software were nice, it had features similar to RapidAuthor, but it did not allow for importing our CAD models. If you are not able to upload CAD models into the authoring software you have to start from scratch, this will not work for us. We skipped this program after two or three months and decided for Cortona3D," recalls Jesper Wexel, Project Manager, ENKOTEC. "I'm positive about the RapidAuthor software. It's just a top match. Some pararmeters needed to be customised, but we had great help from the Cortona3D team."
How it works
Now ENKOTEC uses RapidAuthor to create HTML5-based 2D/3D publications. Some customization was provided during project implementation – the layout and interface of publications have been adjusted by ENKOTEC's requirements.
Our materials are a hybrid of text, animation, and various software. Previously it was only text. Now we still provide some paper documentation, such as safety, lifting, or transportation instructions, but the rest is digital. There are a lot of animations describing how to maintain machinery, adjust it, and so on. If our customers buy our equipment with a digital manual, they will get a tablet or other devices providing a human-machine interface, with digital documentation.

Jesper Wexel

Project Manager, ENKOTEC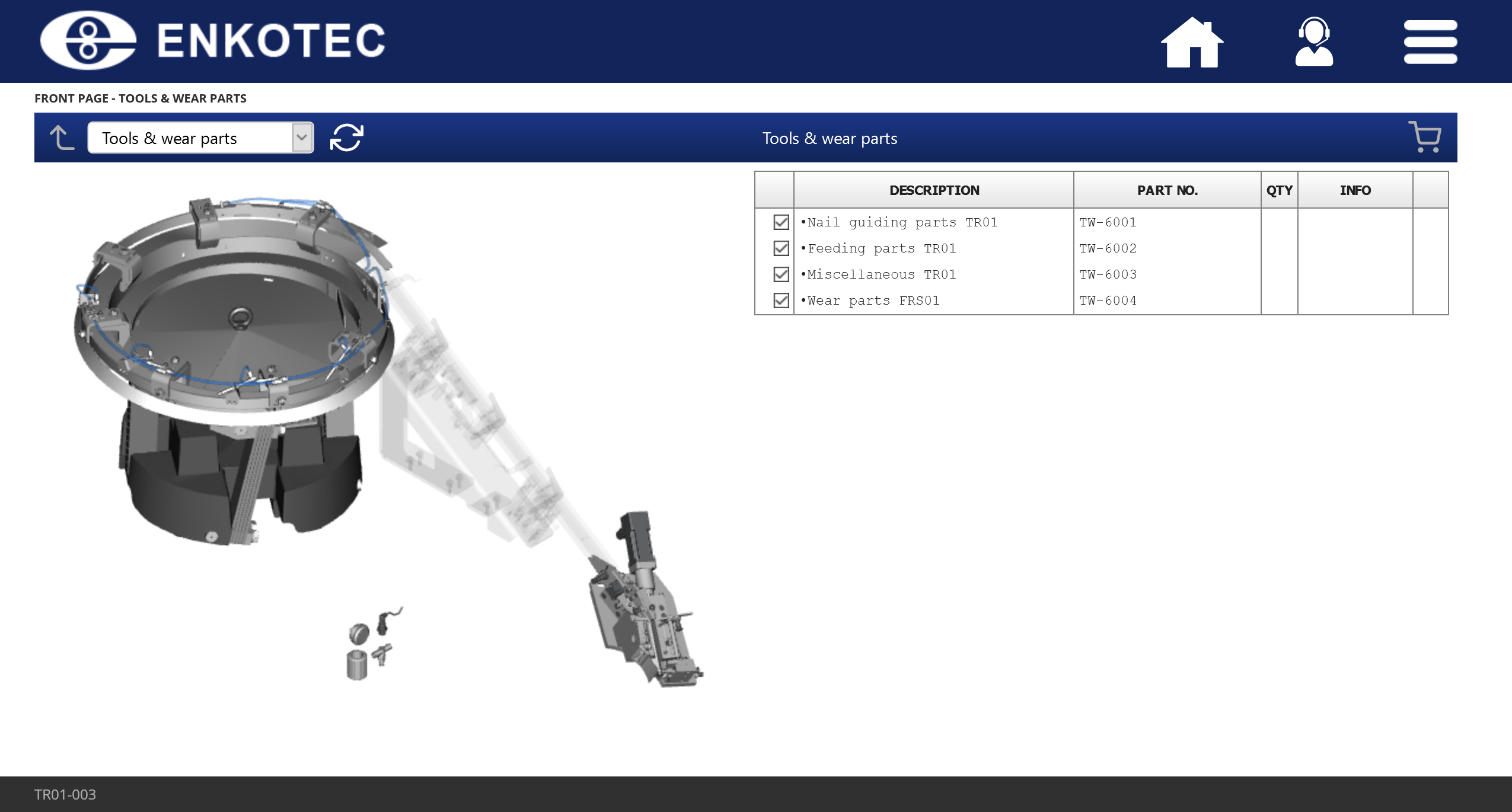 Benefits in hand
Language-independent documentation suitable for worldwide delivery
"We sell our machinery in countries where operators sometimes have limited reading capabilities. There are more chances that interactive manuals will be used and understood. If you have a two hundred page manual it will take some time to find the required information and read it before you can use the machine. Digitalized manuals with 3D animations, 2D illustrations, and icons ensure that clients use the documentation instead of doing something intuitively and making errors", says Maziyar Fransgaard Nesari, Product Manager, ENKOTEC.
Reducing the impact of labor turnover
Interactive 3D documentation enables an intuitive understanding of complex procedures by providing a step-by-step guide. It is easier to follow animations than a long text, and it is easy to pause and replay animations as many times as necessary. It helps to reduce customer misunderstanding of the documentation and translation issues and improves information retention.
"As in many other industries our clients have to deal with labor turnover, they have to train new employees again and again. The more user-friendly we can make our materials, the easier it is for the clients to set up new hires. And it's not just for our industry, this is a common thing," notices Maziyar Fransgaard Nesari.
Plans for the future
Maziyar Fransgaard Nesari: "The project is not just about creating manuals. The next goal may be interaction with different business processes. But first, we want to succeed with target number one: provide intuitive digital manuals to our customers.
This journey requires a new and different way of conducting development in general. This is also a learning path for us right now, and we keep following our vision and our way.
Talking to our customers makes us feel that we know the "secrets of success". The first one is to start, the second — not to stop."
The purpose was to simplify operations & maintenance of machinery for our customers. The technical knowledge is mostly the same as before but it is delivered in a very different form. Now we offer interactive solutions which could not have been provided on a piece of paper. As a result, even newcomers can easily access the necessary information and can be easily trained.

Maziyar Fransgaard Nesari

Product Manager, ENKOTEC

ENKOTEC is a Danish company, founded in 1981. It is the world's leading supplier of machinery for the manufacture of mass-produced wire nails. With the headquarters in Skanderborg, Denmark, the company has an office in the USA, regional sales managers in South and Central America, as well as agents in Mexico, India, and Japan.
Textual manuals with hundreds of pages 
Labor turnover: the company clients have to train new employees again and again 
Employees need quick access to operation & maintenance info
Migrate from traditional textual documentation to 3D manuals and parts catalogs
Highly visual digitalized documentation can be easily understood by technical staff including newcomers and employees with varying reading capabilities